About The Book:
Book: Losing Traction
Series: Westbeach Series #1
Author: Amo Jones
Genre: Contemporary / Erotic Romance
Cover Designer: Francessca's Romance Reviews
My name is Phoebe Rendon. Growing up as the only girl surrounded by the Sinful Souls MC community has never been easy. Outside of the club, I had no life because my brother and his two psycho best friends kept tabs on me. My only out was racing at Point Hellers, the largest and steepest drift mountain in Westbeach, California. Cars were my life, and Eight years later, that hasn't changed. Only now, I have the funds to support my habit.
My love life's been rocky. All I've known of love is twisted biker men from other MC chapters. Until I met Ryder Oakley, the lead singer and Rock God from Twisted Transistor. He showed me the world in two weeks. Then one night he up and left me, without so much as a note. Now, two years later, I've been assigned as a fashion assistant to go on tour with Alyx Munroe, pop princess and diva queen. Only my shitty boss Maree omitted to inform me that Alyx Munroe would also be touring with Twisted Transistor. Just when I thought I'd forgotten Ryder, he comes back into my life in full force, causing me to slowly lose traction of my feelings.
With my plans for building my own racing circuit underway, I finally have the footing to leave the fashion industry and concentrate on finalising my circuit. Where we can showcase some of the best and hottest girl racers from around the world.
This empire is mine, but with power and money comes hate and destruction.
Welcome to Westbeach.
Excerpt:
Pulling myself up off the grass, I dust off my pants while making my way over to it. I take my primary set of keys from my back pocket and unlock the door, opening it out wide and walking in. Flicking the lights on, instantly the illumination displays all my beauties. The entire bottom floor has a model of each of my favorite cars. There's a loft that's on the top also, but it's mainly used for storage and extra car parts.
My BMW still sits in here nicely. I haven't been able to drive her since that night. I plan to get back in her one day, just not right now. The last time I was sitting in that car, I had my dad. I can't push myself to sit there again, not yet anyway.
After my inspection, I walk out of the garage and head back into my house just as Melissa is walking in. Melissa and I have always maintained our friendship over the years, although she never really left Westbeach. She's doing really well for herself now and owns and cute boutique bakery in town.
"Hey girl, when did you get back?" she asked, pulling me into her grasp.
"Just about thirty minutes ago. I'm waiting for Blake to bring Shooter home," I say as I make my way back to the kitchen to pour another wine and one for Melissa.
"How are you doing? I won't be home for long. I go on tour in two days."
"That's what I wanted to ask you. Who is it?" As she asked the question her marble eyes filled with excitement.
"Alyx Munroe," I mumble while rolling my eyes.
"Holy fucking shit! I love her!"
She would.
"I don't. She's a diva. I didn't want a damn diva queen."
"Phoebe, you're in the fashion industry. You need to be a little more realistic."
"Maybe you're right. Good thing it won't be for long."
"Maybe you'll find a hot French man?" she responds with a smirk.
I laugh. "I doubt that. Haven't you heard, I like the emotionally unstable ones?" I answer sarcastically. She laughs, throwing her head back.
Dating has never really been something that holds my interest. I haven't been able to date much, and no one has actually worked out for me. Except, one other guy, who probably doesn't even remember me. Because, well, because he's Ryder Oakley and he doesn't remember much of anything let alone girls.
The door opens up to Blake standing there and Shooter runs straight past his legs, full speed into me.
"Hey boy, how's it going?" I scratch behind his ears as he licks all over my hands.
"He's been fed, I gotta go. When are you leaving?"
"In three days," I say, eyes still locked on Shooter. "Thank you for looking after him." Looking up at my brother, I adore him the same as I did when I was a younger, just now, I appreciate him more and understand where his over-protectiveness came from. It's still annoying, though. You'd think that having Pipper, and with Vicky pregnant with twins, that it would keep the heat off me, but he still manages to lock me down the best he can. He's annoying, to say the least.
Early Feedback:
There's not one thing I would change about this unique story, I felt like I was in an all girls episode of the fast and the furious drifting, then the next minute I was an MC brat to the next scene being RAVISHED by a rock star.. ~ Kitty Kats Crazy about books
I am definitely starting my new year off with a bang. This book is awesome. Phoebe is an exceptional character. ~ Loves To Read Romance
A 5 star rating isn't even close to emphasizing its qualities \magnitude.
Don't let the label spin off deter from reading. I had no problems reading as a standalone start to a new series. But !!!! I do know after completing this one I will definitely be reading any other work. ~ Triple A Book Blog
About The Author: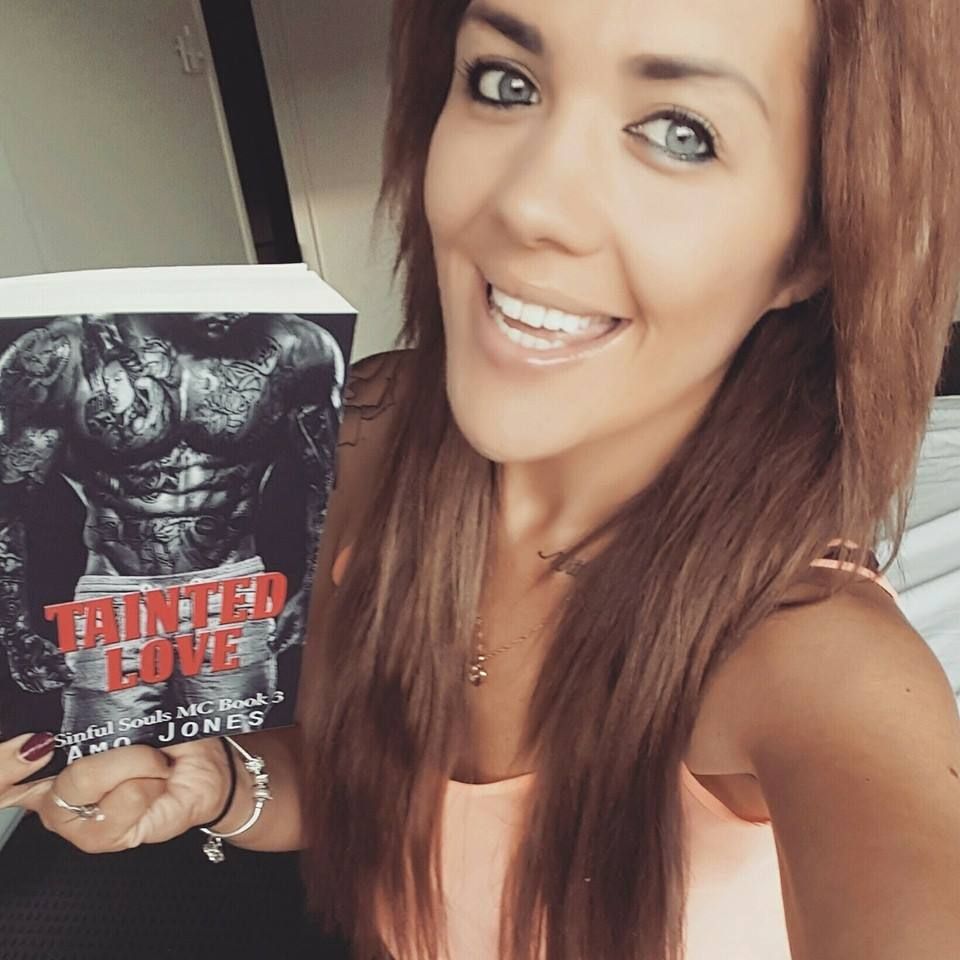 A little bit about me: I 'm the mama bear to four little kiddos, two girls and two boys. I'm also a wife-to-be to my partner of ten years (We were high school sweethearts, without the high school). My little (Big) family are my rock, and I am so lucky to have them with me through it all. I am from New Zealand! Born and raised in a small town called Rotorua. It's a beautiful city, just smells a little. I'm currently living in Australia on the Whitsunday Coast (Great barrier reef) where we hope to settle down for a long time. I love the beach, and margarita's and wine. Don't forget the wine. Chinese food is the best food. And one day I hope to travel the world, preferably the US, because I'm obsessed with it. I would travel now, but my bank account is like... "Dude, no." So I've put that in the goal bucket.
I also like to think of my self as a professional Cinderella. The type who wears Nike's, reads erotic novels, and writes about total bad ass men covered in tattoos.
I love all my beautiful readers, you have kept me going. You are my inspiration to keep writing, with all your kind words and reviews. You are all amazing, and I write for you.
That's enough Yap'n from me. See you all in Wonderland x